RSPB Discovery Centre - Granny's Bay Bird Walks 2016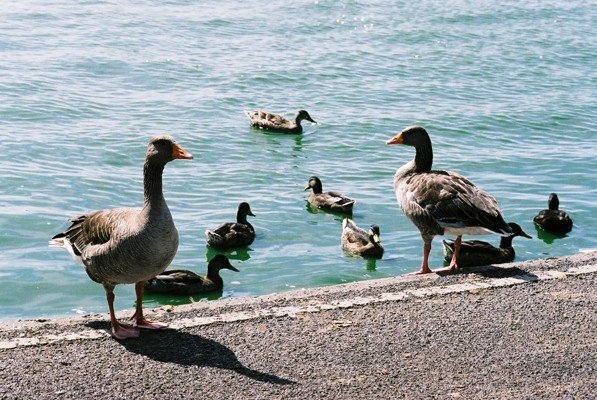 RSPB Discovery Centre

,

Lytham St Annes

,

Lancashire

,

FY8 1BD

From £2.50 Per person per day
Description
RSPB Discovery Centre, an interesting visitor attraction with interactive displays and volunteers who will explain all about the wildlife on the Ribble Estuary, one of the best areas in the world for different species of birds. Guided bird watching walks to see the amazing array of visitors to the Ribble Estuary.

All walks start from the Ribble Discovery Centre and last 2-3 hours. Please wear warm and waterproof clothing. Walks may be cancelled at short notice due to extreme weather conditions. All participants are responsible for their own safety.
Walks cost £2.50 for RSPB Members and £3.50 for non members.
Openings
Granny's Bay Bird Walks 2016
Sun 24th January 2016 - Sun 24th January 2016
| Day | Times |
| --- | --- |
| Sunday | 09:30 - 12:30 |
Granny's Bay Bird Walks 2016
Sat 27th February 2016 - Sat 27th February 2016
| Day | Times |
| --- | --- |
| Saturday | 12:00 - 15:00 |
Granny's Bay Bird Walks 2016
Sun 27th March 2016 - Sun 27th March 2016
| Day | Times |
| --- | --- |
| Sunday | 11:00 - 14:00 |
Granny's Bay Bird Walks 2016
Sun 24th April 2016 - Sun 24th April 2016
| Day | Times |
| --- | --- |
| Sunday | 10:30 - 13:30 |
Granny's Bay Bird Walks 2016
Sun 22nd May 2016 - Sun 22nd May 2016
| Day | Times |
| --- | --- |
| Sunday | 10:30 - 13:30 |
Granny's Bay Bird Walks 2016
Sat 20th August 2016 - Sat 20th August 2016
| Day | Times |
| --- | --- |
| Saturday | 11:00 - 13:00 |
Granny's Bay Bird Walks 2016
Sun 18th September 2016 - Sun 18th September 2016
| Day | Times |
| --- | --- |
| Sunday | 11:00 - 14:00 |
Granny's Bay Bird Walks 2016
Sun 16th October 2016 - Sun 16th October 2016
| Day | Times |
| --- | --- |
| Sunday | 09:00 - 12:00 |
Granny's Bay Bird Walks 2016
Sat 19th November 2016 - Sat 19th November 2016
| Day | Times |
| --- | --- |
| Saturday | 12:00 - 15:00 |
Granny's Bay Bird Walks 2016
Sun 4th December 2016 - Sun 4th December 2016
| Day | Times |
| --- | --- |
| Sunday | 11:00 - 14:00 |
Tickets
| Ticket | Price |
| --- | --- |
| Family Ticket | £3.00 |
| Non members | £3.50 |
| RSPB members | £2.50 |