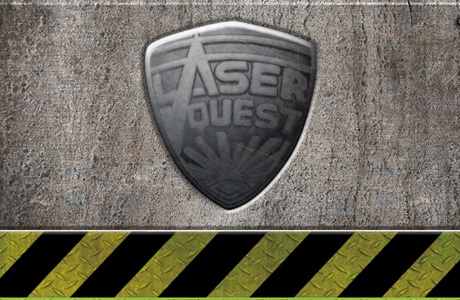 66-74 Promenade

,

Blackpool

,

Lancs

,

FY1 1HB

From £4.95 Per Ticket
Description
What is Laser Quest?
A real life, first person shooter experience!
Using laser tag equipment in a safe environment arena, Laser Quest provides you with a unique and exhilarating experience.
Cunning, stealth, precision shots or all out rapid fire, whatever your strategy our high tech laser targeting weapon system allows you to play your game in an underground laboratory complex.
When you enter the site you will be greeted by one of our Team, whom will take you through the steps to maximize your time with us.
Your 20 minute session in the arena begins with a mission brief in the pack room, where you will learn your objective and the safety conditions of gameplay.
When the door opens you will venture into the Gaming Arena and use your wits and cunning to emerge victorious.
Openings
Peak Opening - April - Sept
Tue 1st April 2014 - Tue 30th September 2014
| Day | Times |
| --- | --- |
| Monday | Closed |
| Tuesday | Closed |
| Wednesday | Closed |
| Thursday | Closed |
| Friday | Closed |
| Saturday | Closed |
| Sunday | Closed |
| BankHoliday | Closed |
Off Peak - October - March
Wed 1st January 2014 - Wed 31st December 2014
| Day | Times |
| --- | --- |
| Monday | Closed |
| Tuesday | Closed |
| Wednesday | Closed |
| Thursday | Closed |
| Friday | Closed |
| Saturday | Closed |
| Sunday | Closed |
| BankHoliday | Closed |
Peak Opening - April - Sept
Wed 1st April 2015 - Wed 30th September 2015
| Day | Times |
| --- | --- |
| Monday | 11:00 - 22:00 |
| Tuesday | 11:00 - 22:00 |
| Wednesday | 11:00 - 22:00 |
| Thursday | 11:00 - 22:00 |
| Friday | 11:00 - 22:00 |
| Saturday | 10:00 - 22:00 |
| Sunday | 10:00 - 22:00 |
Off Peak - October - March
Thu 1st January 2015 - Thu 31st December 2015
| Day | Times |
| --- | --- |
| Monday | 11:00 - 21:00 |
| Tuesday | 11:00 - 21:00 |
| Wednesday | 11:00 - 21:00 |
| Thursday | 11:00 - 21:00 |
| Friday | 11:00 - 21:00 |
| Saturday | 10:00 - 21:00 |
| Sunday | 10:00 - 21:00 |
Laser Quest
Fri 1st January 2016 - Sat 31st December 2016
| Day | Times |
| --- | --- |
| Monday | 10:00 - 22:00 |
| Tuesday | 10:00 - 22:00 |
| Wednesday | 10:00 - 22:00 |
| Thursday | 10:00 - 22:00 |
| Friday | 10:00 - 22:00 |
| Saturday | 10:00 - 22:00 |
| Sunday | 10:00 - 21:00 |
Laser Quest
Sun 1st January 2017 - Sun 31st December 2017
| Day | Times |
| --- | --- |
| Monday | 10:00 - 22:00 |
| Tuesday | 10:00 - 22:00 |
| Wednesday | 10:00 - 22:00 |
| Thursday | 10:00 - 22:00 |
| Friday | 10:00 - 22:00 |
| Saturday | 10:00 - 22:00 |
| Sunday | 10:00 - 21:00 |
Tickets
| Ticket | Price |
| --- | --- |
| 1 Game | £4.95 |
| 2 Games | £8.95 |
| 3 Games | £9.95 |